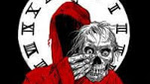 Posts: 1943
Joined: May 23, 2006
Any obvious pitfalls/brands to avoid for a newb looking to buy?
Just need to surf, mail and high res vid viewing.
"I really have had enough of illogical detraction by association as a way of avoiding logical argument by an absurd extension of ad hominem argument to third parties."
Last edited by:
tungsten
on March 14, 2017, 11:03 p.m., edited 1 time in total.