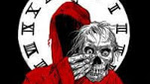 Posts: 2773
Joined: May 23, 2006
Any obvious pitfalls/brands to avoid for a newb looking to buy?
Just need to surf, mail and high res vid viewing.
"The best propaganda is that which, as it were, works invisibly, penetrates the whole of life without the public having any knowledge of the propagandistic initiative."
Joseph Goebbels
Last edited by:
tungsten
on March 14, 2017, 11:03 p.m., edited 1 time in total.