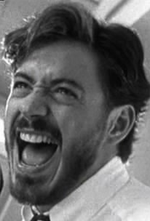 Posts: 15638
Joined: Dec. 30, 2002
Posted by: syncro

Posted by: switch

Posted by: chupacabra

Posted by: Fast-Orange

Holy crap. I never realized what a worn out piece of shit the expo line was. You need earplugs just to ride the damn thing.

You meaning high pitch screeching and "cla clunk cla clunk" doesn't lull you to sleep?  That line has been terrible for a long time.

Since it was built.

Maybe they could do a beautification project and put little gardens in the middle of the trains to create a more welcoming atmosphere to help people relax?
They can fit a bike lane in the middle of the tracks right?