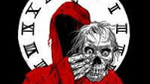 Posts: 3465
Joined: May 23, 2006
Pay for private-sector workers has barely budged over the past three and a half decades. In fact, for men in the private sector who lack a college degree and do not belong to a labor union, real wages today are substantially lower than they were in the late 1970s.

In the debates over the causes of wage stagnation, the decline in union power has not received nearly as much attention as globalization, technological change, and the slowdown in Americans' educational attainment. Unions, especially in industries and regions where they are strong, help boost the wages of all workers by establishing pay and benefit standards that many nonunion firms adopt. But this union boost to nonunion pay has weakened as the share of private-sector workers in a union has fallen from 1 in 3 in the 1950s to about 1 in 20 today.
Related….
Freedom of contract. We sell them guns that kill them; they sell us drugs that kill us.