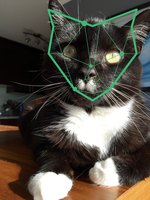 Posts: 780
Joined: Jan. 31, 2005
Well it finally happened. After two years of frustration and multiple trips to windy places wondering if I'm ever going to get the hang of it, I can finally kiteboard independently! Riding upwind easily, going wherever I want on the water at any tack angle, and basic transitions. I am super stoked to have stuck with it because now I have an awesome water-based activity to do in the summer that rivals mountain biking (especially with impending forest closures this summer and the possible decline of snowsports). I can finally kite in Squamish.
The days of riding bikes in the morning and kiting in the afternoon are finally here!
I know a handful of people who surf but no advanced riders who kiteboard. How many of you are kiters?
I've been to Nitinat, Squamish, Salinas Bay (Costa Rica) and La Ventana (Baja). I've heard good things about Cabarete (Dominican), South Padre Island, Hatteras and Boracay (Philippines). Anyone been anywhere else good around Christmas?
Let's chat.
There's nothing better than an Orangina after cheating death with Digger.