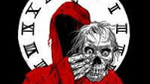 Posts: 3474
Joined: May 23, 2006
Posted by: three-sheets

Posted by: XXX_er

ok so Obviously the libs were pond scum but did they spend the money on something you never used ?

Yeah...bike lanes.
Well then stop whining and write your MLA. It's not like your tax $$$$ isn't being spent.
http://www.bccc.bc.ca/funding-2014/
Barriere – River Trail Network, Bartlett Road at Airfield Road to Yard Road at Highway 5

Capital Regional District – Rainbow Road (Salt Spring Island) separated bike path

Castlegar – 17th Street/Connors Road multi-use separated path

City of North Vancouver – 3rd Street multi-use path and bike lane

Coquitlam – Glen Drive bikeway bike lanes and shared roadway

Coquitlam – Cross town route removal of impediments

Spuraway/Mariner intersection upgrade

Hillcrest School – multi-use pathway

Daybreak – Armada to Saddle, signs and markings

Johnson – multi-use pathway

District of North Vancouver – Lynn Valley Road bike lanes

District of North Vancouver – Mount Seymour Parkway multi-use path

Kelowna – Ethel Street bike path, Harvey Avenue to Bernard Avenue

Langford – Millstream Road bike lanes

Maple Ridge – Hammond Trail bike path

Penticton – Power Street bike lanes

Penticton – Skaha Lake Road bike lanes, Channel Parkway to Yorkton Avenue

Sunshine Coast Regional District – Marine Drive shoulder bikeway, Gibsons to Langdale Ferry

Tofino – Pacific Rim Highway multi-use separated path

Vernon – 29th/30th Street separated bike path
Last edited by:
tungsten
on Nov. 17, 2017, 5:47 p.m., edited 2 times in total.