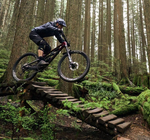 Posts: 505
Joined: June 17, 2016
Posted by: heckler

Have you investigated the interest rate being offered on your savings lately?

I found my big blue canuck bank "Smart Saver" account kept offering a paltry 0.5%, but they stopped offering it to new clients, instead created a new "Savings Amplifier" account which offered a whooping 1.6%. So, if you were a lazy banker and just kept your "Smart" money where it was, they didn't have to increase your interest rate, whilst happily increasing your mortgage rates!

I have a name for them that rhymes with "duckers".

I dug deeper, and the investment arm of the same bank also offers a 3.65% "High Interest Savings" account that sells like a mutual fund (today offering 3.9%, where the Savings Amplifier is at 1.8% and the good old Smart is 0.8%!).

Lesson learned - shop around and move around, even if it's within your own bank. They will duck you over for any penny of interest if you let them.

Quack.
All the banks have their own version of these HISA "mutual funds" that you can buy through their brokerage.
If you use an independent brokerage you can also buy HISA ETFs with even higher interest rates: https://www.pwlcapital.com/high-interest-savings-account-etfs/
I've never used them. We use EQ Bank for our cash buffers, they consistently have a reasonable interest rate (2.5% currently) although never the highest but their HISA is convenient because you directly pay bills from it etc.
We also both hold the minimum chequing account balance to waive fees at TD so that's pretty inefficient at todays interest rates but again convenience is worth something.
The good thing about the big banks screwing their loyal customers over with interest rates on their cash savings is the profits flow through to the shareholders in the form of dividends. The big 5 banks make up ~20% of VCN.
Last edited by:
niels@nsmb.com
on Dec. 15, 2022, 7:51 a.m., edited 1 time in total.