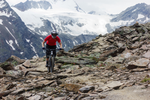 Posts: 293
Joined: June 17, 2016
Posted by: heckler

2022 TFSA limit stays at $6000.  

Did you max it out this year?   Still some time left to do so.
And invest it! Don't waste your contribution room in a savings account. TFSA is the best place to let investments grow and compound tax-free long-term.
My first year in Canada I was earning 1.X% interest in my TFSA, stupidly I thought the "SA" in TFSA meant it had to be a savings account 🙄
Even a conservative 60% stocks / 40% bonds Canadian Couch Potato portfolio would have had a 15% return that year. In my second year I moved everything over to an investment account and went with 90/10 CCP.