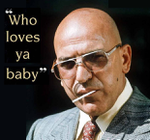 Posts: 1173
Joined: Nov. 23, 2002
Posted by: chupacabra

Posted by: thaaad

Is being a stickler about the rules more important than the safety of 2 poorly prepared people?

No.
So at what point do they say no? Or do they never say no? Because at that point they might as well keep it open 24/7. Where do they draw the line? 
I'm ok with them charging a higher fee for after hours service, but I think where they went wrong was not allowing those people to pay at the bottom. At the end of the day though the responsibility falls on the hikers for not being properly prepared - which includes being aware of the conditions and leaving enough time to complete the hike based on those conditions.