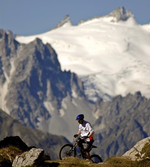 Posts: 1624
Joined: Nov. 23, 2002
And for the folks that just aren't capable of post-secondary education?
post secondary doesn't have to mean getting a physics degree. i do feel though that the number of people who really aren't capable is limited and that more people are capable but our current education system (and social system) allows too many people to fall through the cracks and flounder. my vision of an education system is one where people get the resources they need for their learning style and the support they need both in and out of the classroom in order to be successful. will it cost more? of course, but i think the overall societal cost would be far less.
as you alluded to though, robotics and AI will change the employment landscape drastically so there is a huge shift coming in the way society operates.
Luck is what happens when preparation meets opportunity ~ Seneca