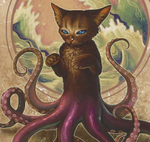 Posts: 1236
Joined: Nov. 8, 2003
Posted by: T-mack

I'm all for discussions with conspiracy theorists who are into them for fun. The flip side are those that are truly emotional about it and those people I cant stand.
That's why those trolls only persist online. IRL it's roll up the window till they fuck off.
Ain't nobody got the patience left anymore to explain why it's not ok to act like an asshole.