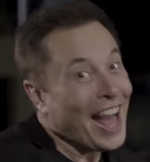 Posts: 2471
Joined: April 2, 2005
Posted by: heckler

Posted by: Sethimus

arguing about such semantics, definitely first world problems

actually, just trying to make people think. when I saw firsthand (at a friend's house) an original photo album of residential school children that will be brought to the pope's apology visit, I started thinking about our first world.

It also makes me think of my family who visited us von das Vaterland, who were very excited to go see the Indians (not the ball team) back in the 80's. Seriously.
did you know that there are people in the vaterland that are organized in western and indians clubs, roleplaying their karl may fantasys? btw, google karl may, explains a lot propably…
edit: of course there's an wikipedia entry about it:
Last edited by:
Sethimus
on July 24, 2022, 6:05 p.m., edited 1 time in total.