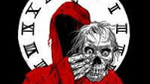 Posts: 3738
Joined: May 23, 2006
Posted by: Stuminator

Who really cares? I'm sure the 37 guys on death row are not exactly model citizens.
In many places in 'merica, DA's are elected. How do you prove to an misundereducated electorate that you're the best qualified? By being tough on crime. Best way to get/retain the stupid dumb fucks attention? Kill people. Guilt being irrelevant.
Look how many Cdns served serious time who did no crime.
https://en.wikipedia.org/wiki/Overturned_convictions_in_Canada
What if Cda. had the death penalty?
What then?
Last edited by:
tungsten
on May 10, 2021, 11:13 a.m., edited 2 times in total.