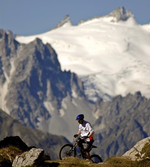 Posts: 1618
Joined: Nov. 23, 2002
the time seems ripe so to speak.
i have a few friends who are vegan and quite active in promoting the vegan lifestyle especially wrt the welfare of animals. it's something i've been thinking about for a long time and have reduced my consumption of meat significantly and eat mostly fish, beef and organic free range eggs when i have those. the search for meat that has been raised and humanely slaughtered has not yielded a lot of results but there appears to be a new(er) place on commercial drive called pasture to plate. their story on their website sunds good and i've sent in an email to see how there animals are slaughtered with hopes that they take as much care in the butchering of their animals as they do in raising them.
i fully expect to pay more for their product, but as they say on their webpage:
"Good food, produced with integrity, knowledge and hard work cannot be cheap, as cheap always comes with a very high, and usually well-hidden cost that somebody, or something else is paying for."
has anybody here shopped at their store?
Luck is what happens when preparation meets opportunity ~ Seneca