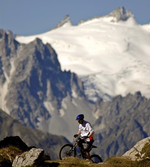 Posts: 1769
Joined: Nov. 23, 2002
Sadly, that's the way of it. We try to save at home because both my wife and I hate waste. But the majority won't change until it affects their wallet. At 7.5 cents/kWh, we in BC have some of the cheapest power rates in all of North America, yet you'd think the world was ending - because up until April 1, it was 6.9 cents/kWh. People are going insane because it's gone from stupid cheap to just normal cheap.
yeah in bc we're far worse off in that respect than many other places. for example trying to get people into the idea of water conservation is a lost cause, the reply is always "why? we'll never run out of water as it rains too much here."
i see it any time i have to do a dump run as well, the amount of material that goes into the garbage that could easily be recycled is stupid. same thing with garbage at home - the cardboard bin is right next to the garbage bin yet there always seems to be carboard boxes in the garbage. and then i get funny looks from people when i pull the cardboard out of the garbage and put it in the recycling bin.
glad you're having fun with the car though, even if the dash is fugly ;)
the one thing i do appreciate about the large screen is the visuals for nav. however hard controls on the dash are nice due to the tactile feel - being able to reach out and turn up the a/c or what have you without having to look at the screen to make sure you're in the right spot is nice
Luck is what happens when preparation meets opportunity ~ Seneca