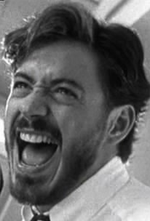 Posts: 15430
Joined: Dec. 30, 2002
I find humor in Trump and his supporters no longer claiming the system is rigged. My thoughts on your assertion.

1: There is an important distinction between "the system is rigged" (Trump) and "I don't accept this man as my President" (Democratic protesters).
Perhaps he knew he target demographic.
2: Presidential candidate Trump declaring the process rigged prior to election day as a political tactic to de-legitimize the election (believing at the time he would lose the election) is not at all equivalent to the protests which are essentially an outburst of anger/fear/revulsion directed toward the President-elect.
I dont see how it delegitimizes anything let alone indicated he knew or thought he was going to lose. You do realize that outburst of uncontrolled emotions is taking a physical toll on some Trump supporters. We can find a video or two of things that apparently have no factual basis in reality - are people faking things now?
3: Peaceful protest is an important part of the democratic process and Trump has earned this protest with the vile levels of racist demagoguery he campaigned on.
You think the people protesting it wouldnt be as vile though if they, much like you and others, believe they have a moral high ground.
4: I agree that people need to accept that he won the election and I think they will, but this doesn't mean that people need to support or agree with him unconditionally (see 3 above)
Cant believe we actually agree on something (acceptance). I dont believe I ever stated that everyone needs to be behind the President 100% and would never argue against that avenue. I think the difference behind my view on this election is it wasnt Trump supporters voting against the system b/c they thought it was rigged via whatever means, it was them voting to fuck the system and establishment. Almost like Louis CK in his "being broke" sketch like "yeaa fuck it, shut it off who cares!".
protect tom mcdonald at all costs