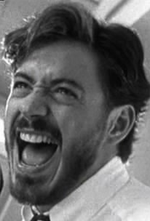 Posts: 15437
Joined: Dec. 30, 2002
His campaign took away his account. Sounds like a guy who's ready to lead.
As opposed to Hillary, who had her maid print classified materials. The email fiasco is b/c she wanted offline copies available b/c a) she cant remember shiat b) she doesnt care about SAP protocols or national security ("what does it matter"?) c) she cant even operate a fax d) she's being protected by the DOJ who's stonewalling LE e) both herself and the foundation accepted foreign counties donations f) Haiti g) Operation Zerofootprint h)Benghazi i) Qatar / Turkey pipeline
I'd go on but as we all know, there's no point.
protect tom mcdonald at all costs