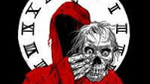 Posts: 3643
Joined: May 23, 2006
No but it's not like anyone refused to buy it either.
No but it's not like "anyone" got much of a choice since the class owning production here shipped production there and with it the jobs "anyone" used to have so now robbed of their (relative) wealth "anyone" are compelled to go to Walmart and buy that "Made in China" crap, eh?
Freedom of contract. We sell them guns that kill them; they sell us drugs that kill us.