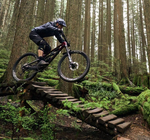 Posts: 505
Joined: June 17, 2016
Posted by: niels@nsmb.com

Posted by: SixZeroSixOne

Anyone noticed that this forum is still operating on standard time? 

All timestamps are off by one hour! 🤔

Log out, log back in.

It's a longstanding bug, sorry.
I finally fixed this bug (I think). Daylight saving time starting/ending or travelling to a different time zone should no longer mess up the timestamps.