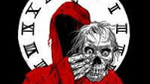 Posts: 3564
Joined: May 23, 2006
Posted by: syncro

Posted by: Stuminator

Lawns were not the intended focus, rather how the average Joe is scolded for not being earth friendly, all the while big corporations & really state rape the natural resources enabled by politicians. Eg; Apparently fracking takes up a lot of water. Apparently Nestle pays extremely little for all the water they want to use somewhere in the Hope area of BC. That reeks of someone being paid off to look the other way.

It's a fools game to point a finger at someone else and say they're doing a really shit job of things so why does it matter if little old me just mucks with one or too small things? Unfortunately with everyone feeling like they are ok to do a little harm, all those little harms add up to hot fucking mess of savagery. Ultimately the end responsibility is with the modern consumer.
It is absolutely correct to finger big ag, extraction industries especially nasty motherfuckers like Nestle they skate all the time while the rest of us are told tighten our belts. Fuck em.