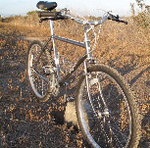 Posts: 1517
Joined: Nov. 8, 2003
Posted by: aShogunNamedMarcus

No if I was naive I would've said 7/8 people in the world recycle and care about the planet and that the evil 1/8 are responsible for this whole mess.

Which sounds more realistic you hostile twat?

Not sure if I ever recommended this but try an indica for a change and calm the fuck down already.
Lol got same advice. Everyone who feels that you should get off the conspiracy boards and open a newspaper, or your eyes, and wake up to the world around you...needs to smoke pot.