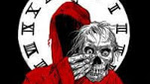 Posts: 2469
Joined: May 23, 2006
Posted by: chupacabra

Posted by: tungsten

Probably no. But probably yes some body his cousin's wife's brother-in-law once did bidness with is a dope dealer, yeah.

I mean, so was Ronnie Raygun.

I think you mean his nephews were busted and charged for attempting to smuggle 800 Kilos of cocaine into the US through Haiti and Maduro's wife fought to get them home claiming they were kidnapped.
Citation please.
https://www.counterpunch.org/2020/03/31/beyond-chutzpah-us-charges-venezuela-with-nacro-terrorism/
Guaidó's the one running drugs..... https://thegrayzone.com/2020/03/27/trump-bounty-maduro-guaido-plot/#more-22582
Trump admin's $15 million bounty on Maduro triggers explosive confession of violent Guaidó plot

The Trump administration's deception-laden indictment of President Nicolas Maduro and members of his inner circle has badly backfired, resulting in the exposure of a violent assassination plan that could lead to the arrest of coup leader Juan Guaidó.
Last edited by:
tungsten
on March 31, 2020, 10:59 a.m., edited 1 time in total.