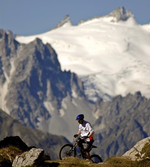 Posts: 1730
Joined: Nov. 23, 2002
Posted by: tashi

I didn't edit your quote to misrepresent you, I just parsed it to what I thought was the most relevant point so we don't have a mess of nested quotes.

"Jump all over" that if you feel it's necessary I guess.
Ok that's fair, but it still misrepresented what I said which is what I took issue with. 
It looks like the post in question is now deleted so it's bit of dirty pool to hang that out there without being able to refer back to it imo.