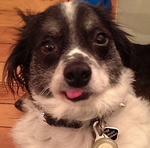 Posts: 2646
Joined: Nov. 23, 2002
So, whaddya thinks going to happen?
I figure Trudeau and the Libs will get shown the door and lose their minority government in some fashion. This, even though I don't see O'Toole getting enough votes for a majority and we know the NDP isn't hopping into bed with them. But maybe the NDP vote ends up splitting the left leaners and the CPC gets a majority. Fuck, maybe we even end up with a four way tie with them fellers in Quebec. Wouldn't that be just dandy? 
I definitely feel that a lot of people have had enough of Trudeau tho. This will probably be the biggest political shitshow in a long time, maybe the greatest ever, in Canada.
Opinion is the lowest form of intelligence. It requires no accountability, no understanding.
The highest form of knowledge is empathy, for it requires us to suspend our egos and live
in another's world. ~ Bill Bullard