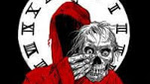 Posts: 2388
Joined: May 23, 2006
Posted by: ReductiMat

Posted by: tungsten

Oh my goodness, you're soooooooo cynical. fyp......

Remember, be strategic in your voting based on your own observations.

You're missing my point.

All along I've been of the opinion you vote for who you think is best, or least worst regardless of anything.

This whole notion of "strategic voting" is flawed even more than continually changing bike wheel sizes.
Who do you admire more, Chamberlin or Hitler?