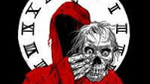 Posts: 3546
Joined: May 23, 2006
The notorious annual dolphin hunt got underway last week in the small Japanese town of Taiji. During the six-month hunting season, terrified dolphins are violently herded into a narrow cove. Most are slaughtered — but scores of "good-looking" ones are captured and shipped off to aquariums.

The Taiji hunts always receive a barrage of condemnation, and especially so since the release of the Oscar-nominated documentary "The Cove" in 2009. While the hunters maintain they are culling dolphin "pests" who eat too many fish, the primary economic incentive for the Taiji drive hunts is the aquarium industry. Live dolphins sell for around $50,000, and this is what keeps the hunters in business.
Japan's notorious dolphin hunt is where the world's aquariums shop.
Freedom of contract. We sell them guns that kill them; they sell us drugs that kill us.