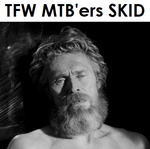 Posts: 2467
Joined: Nov. 23, 2002
For me it used to be Amadeus Pizza down by the entrance to Granville Island - but they have been gone for a long time. Dominos good ol Pepperoni Pizza feast always rings the happy bell for me, but I am wondering about any other places that have really good pepperoni pizza.
Opinion is the lowest form of intelligence. It requires no accountability, no understanding.
The highest form of knowledge is empathy, for it requires us to suspend our egos and live
in another's world. ~ Bill Bullard
Last edited by:
syncro
on Sept. 13, 2022, 10:22 a.m., edited 2 times in total.