Bear! down town!
Posts: 26382
Joined: Aug. 14, 2005
cause they are super fucking cool…jeeeeeezus man!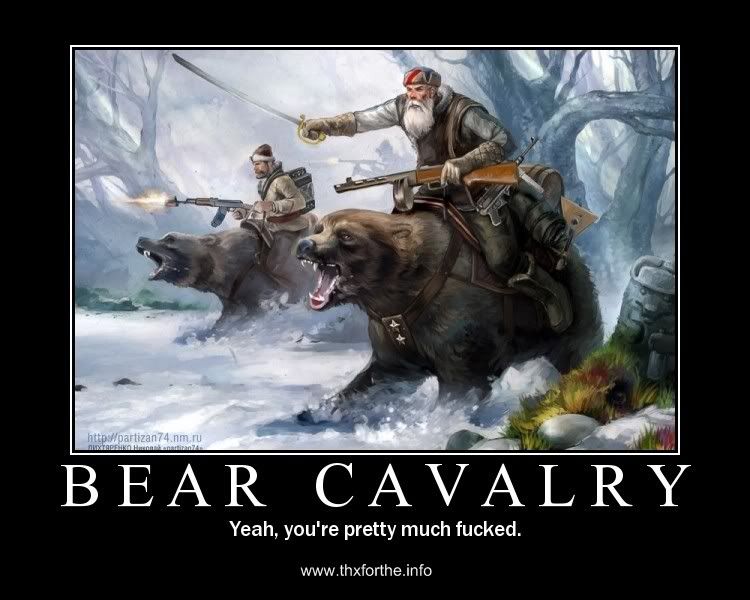 Posts: 13934
Joined: March 15, 2003
should have called 'guy on a buffalo' to handle the situation. that would have been epic
Posts: 3048
Joined: Nov. 20, 2004
"Bicycling is a healthy and manly pursuit with much to recommend it, and, unlike other foolish crazes, it has not died out."
- The Daily Telegraph (1877)
Posts: 117
Joined: Feb. 6, 2005
This is Kent Brockman with a special report from the Channel 6 News
Copter. A large, bear-like animal, most likely a bear, has wandered
down from the hill in search of food or perhaps employment.