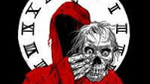 Posts: 3548
Joined: May 23, 2006
"Veronique Pozner, whose six-year-old son Noah was killed at Sandy Hook, has responded singularly among grieving families to the Newtown tragedy. She movingly testified, with a few others, at last week's gun control hearings. After the shootings, she insisted on seeing Noah's body, not a photograph of it. And she insisted on an open casket at his funeral. She also purposefully brought the governor to look at it because, "If there is ever a piece of legislation that comes across his desk, I needed it to be real for him.[HTML_REMOVED]#8221; It was real. Noah took 11 bullets. His mouth and jaw were blown away; a cloth covered that part of his face. Most of his left hand was gone. The governor wept. Maybe he'll remember.
In an interview, Veronique Pozner tried to explain her decision to view and put on view her son's body. [HTML_REMOVED]#8220;I owed it to him as his mother, the good, the bad, the ugly,[HTML_REMOVED]#8221; she said. [HTML_REMOVED]#8220;It is not up to me to say I am only going to look at you and deal with you when you are alive, that I am going to block out the reality of what you look like when you are dead. And as a little boy, you have to go in the ground. If I am going to shut my eyes to that I am not his mother. I had to bear it. I had to do it.[HTML_REMOVED]#8221; She added, "His jaw was blown away. I just want people to know the ugliness of it so we don[HTML_REMOVED]#8217;t talk about it abstractly, like these little angels just went to heaven. No. They were butchered." "
Freedom of contract. We sell them guns that kill them; they sell us drugs that kill us.