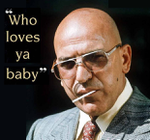 Posts: 1176
Joined: Nov. 23, 2002
I've always paid some attention to news items on the health of the planet and latest increased rise of climate change new has been disturbing but unfortunately not surprising. I just read another plastics article this morning about the level of plastics in out oceans and how it's found pretty much everywhere now, even in the deepest and most remote parts of the ocean floors.  Are we done as a species, or at least about to be relegated to a minor species sent back to a life of subsistence living? If so, how long till it happens and why does it seem like most people don't care all that much? Is it because any sort of cataclysmic event or biological upheaval is not going to happen in our lifetime so we can just ignore it? what about those of you with young kids, what about their future?
I'm honestly starting to lean more towards the side of a major human die-off due to some a global environmental collapse of some sort. If that tipping point is reach I don't think humanity as we know it will survive. I think humans will survive in some capacity, but the days of ordering shiny new bike parts online and having them show up at your doorstep a few days later are going to disappear. It's crazy to think how amazing this planet is and based on how long life has been here humans have managed to destroy it in a few seconds. We're literally just an insignificant blip in the history of the planet yet we've managed to fuck it up in a way that could very well be the end of us.
It's an unpleasant thought, unless of course we can pull ourselves back from the abyss. Do you think it's possible?