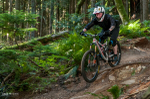 Posts: 2324
Joined: Sept. 5, 2012
Horrible. Ground level photos look like something from a nuclear holocaust.

Even though some buildings look like they have no damage, there's probably a lot of smoke and/or heat damage. There's also the large amount of damage to the infrastructure; getting back to homes might take a long time after the fire is out.
they may look undamaged but there is tons of convection heat damage .
my buddies kids truck temp gauge read over 50deg in the truck . all the paint and plastic on the front of the truck is all blistered and deformed from the heat wave .