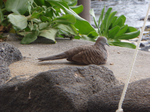 Posts: 977
Joined: Oct. 21, 2004
…and you will know us by the trail of dead is quite good,
Source tags and codes never gets old.
New MIA was a bit dissapointing, seemed really inconsistent compared to Arular, but still has some good songs.
New Radiohead was also a huge letdown, relative to the hype (no surprise??).
Tomahawk Anonymous is great after a few listens, some silly songs but Patton works his magic.
Black Mountain grows on you quickly, and local - not so new though.
Boards of Canada (Music has the right to children) sure isn't new, but everytime I listen to it, it sounds fresh like the first time.