2017 F1 Thread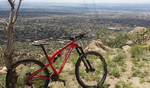 Posts: 26
Joined: Feb. 24, 2017
That was a really entertaining fracas/debacle. I'm genuinely happy for everybody on the podium.  Seeing the still shot of Valtteri's cat from lap one, the fact that he scored points was insane... having a legitimate shot at the win (if one more safety car happened) is just unreal - dive of the race to me, even though Ricciardo was brilliant, and Lance proved he belongs in that seat with his pass on Massa and the Force India pair.  Wehrlien is still keeping Sauber ahead of McLaren in the constructors points, which may hold through the end of the season. 
Seb thew away a race win, without doubt. I think that in and of itself is significant, and Ferrari management can only forgive and forget at a certain rate - more wins and it becomes a footnote, more problems and whoever replaces Kimi has a better shot at being lead driver sooner. 
Ocon shoving Checo into the wall took Force India out of what could have been a double podium/probable first race win. I hope Verstappen and Red Bull can put together a complete race, because a real Newey car next year in what is now an aero efficiency formula could be his best shot.  I feel bad for Hulkenberg (self-imposed) and Grosjean (less so, but there had to be a way Magnusson is driving around those issues).
I hope there is some driver movement in the off season. There are too many good young drivers stagnating with teams down on pace. Maybe it's time for Felipe & Kimi to leave, although apparently Kimi is the most popular driver with the fans.
Fuck that Anthony Davidson is annoying! Skysports should can him.
Posts: 34283
Joined: Nov. 19, 2002
Posted by: Stuminator

Fuck that Anthony Davidson is annoying! Skysports should can him.
Thumbs up!
The divorce is happening. McLaren / Honda are going to split up. McLaren going to Renault engines. Bottas re-signs with Mercedes. I think Massa will be out of F1 next year & possibly racing in Formula E.
Race at Austin was pretty good, despite Lewis winning. Sucks Kimi got passed in the last lap. That track has some good passing corners. Top 3 drivers are Lewis, Sebastian & Fernando. Stewards were right to penalize Verstappen. You can't be cutting corners like that.
Last edited by:
Stuminator
on Oct. 22, 2017, 10:41 p.m., edited 1 time in total.