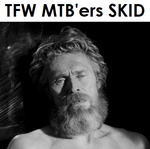 Posts: 2460
Joined: Nov. 23, 2002
"While you carry a property tax deferment balance, you'll have a restrictive lien registered against your property. Once the lien is registered, you can only change your property title to add your spouse. You must repay the outstanding balance of your agreement before you:
sell your property
change property owners other than adding your spouse Â
refinance with some financial institutions (check with your financial institution )
Other title changes may require repayment. Contact us for information."

while they don't own portion it, they do have a lien on it for that amount……so pretty much the same thing.
it's not the same thing at all. all the lien does is restrict the title of the home from changing hands which guarantees that the loan will be paid before the title can change hands via sale or through probate of the estate. it has absolutely nothing to do with the government owning a portion of one's home.
Opinion is the lowest form of intelligence. It requires no accountability, no understanding.
The highest form of knowledge is empathy, for it requires us to suspend our egos and live
in another's world. ~ Bill Bullard