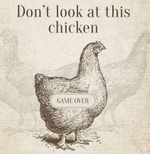 Posts: 2378
Joined: Nov. 23, 2002
So an 80 year old widow shouldnt expect to be able to live out her days in her family home without deferring the tax burden onto her estate?

To many people a home is just that….a home,not a cash cow that should be subject to market fluctuations. I remember about 10 years ago folks were starting to be taxed out of their own homes in NV.
so the estate should enjoy the windfall provided by the economy (rising home prices) without having to incur any taxes? the home can still be just a home and there are systems in place to assist those that need it, ie deferral.
your disagreement is misplaced, it should be with the system that has allowed the rapid spike in home prices and that rests with several levels of government and the financial industries. but even with that, the 80 year old widow or her estate is also benefiting from those same rules.
you can't rave about the major horsepower and torque of a large engined truck on one hand and complain about it's poor fuel economy on the other. the two things go hand in hand and the benefit has an expense.
Opinion is the lowest form of intelligence. It requires no accountability, no understanding.
The highest form of knowledge is empathy, for it requires us to suspend our egos and live
in another's world. ~ Bill Bullard