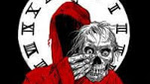 Posts: 2328
Joined: May 23, 2006
…on a new road bike.
Full carbon but the only question that remains is to disc or not to disc.
I see Giant has fully committed in the coming year. How long until caliper brakes go the way of the Dodo?
"I really have had enough of illogical detraction by association as a way of avoiding logical argument by an absurd extension of ad hominem argument to third parties."
Last edited by:
tungsten
on July 10, 2017, 12:37 p.m., edited 2 times in total.