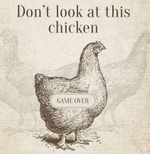 Posts: 2382
Joined: Nov. 23, 2002
So, I wonder if that person holding the sign ended up getting thier ass beat?
Opinion is the lowest form of intelligence. It requires no accountability, no understanding.
The highest form of knowledge is empathy, for it requires us to suspend our egos and live
in another's world. ~ Bill Bullard
Last edited by:
syncro
on June 26, 2021, 2:07 p.m., edited 1 time in total.