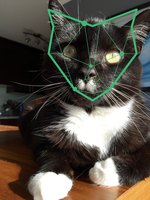 Posts: 1007
Joined: Jan. 31, 2005
I new that would come up.

I own a landscape maintenance company. So that has me moving most days.

During the summer I ride 2 days a week at least and one long distance ride on the weekend. Intensity depends on who I am riding with. My kids or friends. With a bit of hiking mixed in.

Winter consist of snow shoeing 1 to 2 days a week with a shorter ride mixed in. Hiking is in there some place as well. Depending on the weather, a long ride is in there as well.

I eat fair amount of fruit. Up to 6 apples a day. Thats my snack food.

Light breakfast and lunch. Dinner is meat and potatoes. Dinner could be smaller. I don't allow junk food in the house. I have no impulse control.

I know there is room for improvement in there, but basically all I need to do is look at food and I gain weight and considering how much I move, the weight doesn't make sense.
My off-the-cuff anecdotal advice would be you need to lift weights more. Combo that with training more often for power rather than endurance to gain more muscle to get your fat-burning going. One way or the other what you're doing is missing something.
There's nothing better than an Orangina after cheating death with Digger.