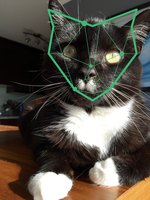 Posts: 779
Joined: Jan. 31, 2005
I personally hate running but I like indoor rowing just fine. I can handle the crazy intensity of the rower really well but it doesn't take long running before something in me bitches out. Either way it's good to be getting out and doing other things. Riding is a really imbalanced activity that improves greatly through cross training.
With the weather like this I'm trying to do two metabolic and three heavy lifting workouts a week. At some point too much long slow distance reduces strength and power, both of which are kind of necessary for technical riding. If you're going to cross train you might as well cover all the bases.
There's nothing better than an Orangina after cheating death with Digger.