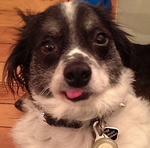 Posts: 2633
Joined: Nov. 23, 2002
Posted by: Endurimil

Read it. And to dismiss that there is those who read it and decrease their activity is a bad take as well.
What are you basing that on? What argument do you have besides your own opinion that there are people out there who are going to stop working out or do less because of this article? The article is really clear on what it's about and it's also extremely clear that exercise, even low amounts, have large health benefits. I won't say it's impossible that someone might think they should reduce or eliminate exercise after reading it, but I think it's highly unlikely and really don't see anything in that article that supports what you're trying to say. Maybe there's something you can quote from the article that affirm your position?
Last edited by:
syncro
on Jan. 9, 2023, 8:48 a.m., edited 1 time in total.