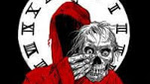 Posts: 2101
Joined: May 23, 2006
Posted by: ReductiMat

As you get older, you'd be wise to start lifting the major compound movements regularly for the rest of your life.
Preacher curls are all you need for optimum power and cardio.
If you want better shoulders, google Eric Cressey.
Get one 'o these! https://www.adrenalease.com/product/mens-performance-shirt/ I seen it on TV.............
Last edited by:
tungsten
on Feb. 7, 2018, 12:02 p.m., edited 3 times in total.