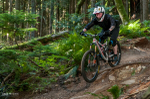 Posts: 2404
Joined: Sept. 5, 2012
Not Vegan, my just that most breakfast cold or hot is usually packed with carbs and meat.
I have catered meals at work (film). Skipping the toast, cereal, potato, was tough but this stuff really makes me feel like I had a meal. Also I feel like I have more energy and not hungry till lunch. Been a nice change
How long do you go between meals ?
I eat around 5:40am and don,t get my 1st break til 9:45 and I drink 1/2 l of water to help get me thru till break , most of the time I am hungry by 8ish .
My breakfast is typically a bowl of multigrain cheerios , or 3 wheetabix cereal biscuits drowned in 1% milk . It,s pretty much cold pourage by the time I eat it but it gets me thru the 1st few hours of the day .
So far my diet changes have helped me maintain my weight of 178/180lbs average for the last 6mths , I am happy as the last couple months my riding has been very limited compared to when I 1st changed my diet .Over the winter I expect to gain some weight back , as I also plan on training core and strength training more , no shame in muscle weight LOL