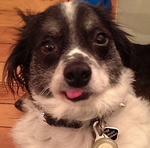 Posts: 2595
Joined: Nov. 23, 2002
excerpt from the NYT aarticle:
The Sugar Association and the Corn Refiners Association have also portrayed the 1986 F.D.A. report as clearing sugar of nutritional crimes.. "no conclusive evidence on sugars demonstrates a hazard to the general public when sugars are consumed at the levels that are now current." …they estimated those levels at 40 pounds per person per year of "added sugars" or 200 calories per day of sugar, which is less than the amount in a can and a half of Coca-Cola or two cups of apple juice.
But 40 pounds per year happened to be 35 pounds less than what Department of Agriculture analysts said we were consuming at the time — 75 pounds per person per year — and the U.S.D.A. estimates are typically considered to be the most reliable. By the early 2000s, according to the U.S.D.A., we had increased our consumption to more than 90 pounds per person per year.
That this increase happened to coincide with the current epidemics of obesity and diabetes is one reason that it's tempting to blame sugars — sucrose and high-fructose corn syrup — for the problem. In 1980, roughly one in seven Americans was obese, and almost six million were diabetic, and the obesity rates, at least, hadn't changed significantly in the 20 years previously. By the early 2000s, when sugar consumption peaked, one in every three Americans was obese, and 14 million were diabetic.
full article here:
http://www.nytimes.com/2011/04/17/magazine/mag-17Sugar-t.html?pagewanted=all[HTML_REMOVED]_r=0
ps - it's a long read.
Opinion is the lowest form of intelligence. It requires no accountability, no understanding.
The highest form of knowledge is empathy, for it requires us to suspend our egos and live
in another's world. ~ Bill Bullard