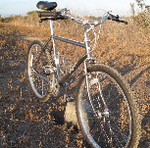 Posts: 1607
Joined: Nov. 8, 2003
Posted by: Mic

Posted by: Hepcat

I've been vegetarian/pescatarian for most of my life. It's pretty fricken easy honestly.

As long as your knowledge of dietary needs is broader than a meat industry marketing slogan it's pretty hard to screw up.

Have to agree. September has been a breeze. 

On to October.
👊 Well done my brother!
How's it going?