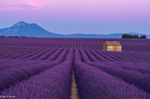 Posts: 460
Joined: April 15, 2017
I am suprised no-one has mentioned structure cycles when talking about new bike tech and polarizing looks.
I bumped into their engineer and media/Pr guy with a couple of test bikes on Fromme last Autumn and had the chance for a ride around on them. No discernible stiction on the front or any of the other issues associated with telescopic forks when hard braking, the weight was always centered which made manuals surprisingly easy (when you look at the bike, anyway) and this great feeling of having consistent geometry when braking into corners which kept everything planted. 
His background and achievements in motorcycle racing/engineering are really remarkable and it was fun to talk about the design of the structure bikes as compared to our mutual favourite motorcycle the Britten.