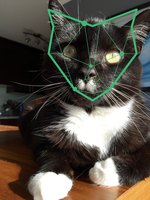 Posts: 982
Joined: Jan. 31, 2005
The longevity of the rider maybe, but my 2006 Reynolds 853 frame did a season of guiding in Whistler, endless Shore rides and I only sold it on a year or so ago as I found the head angle a bit steep. Conversely I've seen countless broken alu DH frames during this time period (including my Session 10). Obviously if it was physically possible to ride an XC bike at the same speed down Goats Gully as a DH bike, then the DH bike will last longer but it's not.

I'm sure I'll take my Chromag Aperture into the Park this year, and I'll pretty well guarantee the frame will not fail. Who buys a DH bike for comfort?! If you find it comfortable, you are going too slow.
There's no way you could tell me that after a day in the bike park on a hardtail you're not sorer than you would have been on a DH bike!
Anyway, my point is more to speed, and better survivability when things at speed go wrong.
There's nothing better than an Orangina after cheating death with Digger.