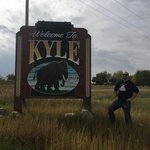 Posts: 13
Joined: March 1, 2020
I'm out of the loop on all the weird combos of old stuff out there. I'm looking to modernize my wife's bike which has a 3x10 shimano system to a 1 by because she never leaves the 30t front ring.. In theory I would like to keep the XT rear shifter, but the derailleur is non-clutch...
The more I dig, the more it seems like I should just get her a full microshift advent 9 speed system and a narrow-wide 96 bcd ring. It would probably cost just a little more than a shimano clutch derailleur and the wolf tooth adapter - never mind the cassette.
Anyone have suggestions to keep that nice multi-release shifter in use besides selling it to Andrew Major?