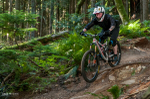 Posts: 2408
Joined: Sept. 5, 2012
Posted by: rnayel

Posted by: FlipFantasia

I just ordered a pair of Agent pants the other day, hoping they're as good as they sound!

Curious to know if they fit pads underneath?  I have an old set of sombrio waterproof pants and they are too narrow for my RF knee/shin pads.
I have a pair , and they fit my 7iDP pads .
https://7protection.com/row/product/transition-wrap-knee/
I have not ridden with them yet. First thing I did when I got home was put the pads on and do some squats and such. They felt unrestricted and comfortable in movement . Love the belt loops and the adjustable ankles straps.