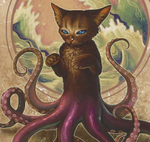 Posts: 1416
Joined: Nov. 8, 2003
Posted by: rnayel

...

Now, I will only buy a new bike after I sell the old one first and I have set a non-ridiculous budget that I operate within. It works for us. She understands that I enjoy building up and maintaining my bikes as much as I do riding them. Honestly, whatever works in your marriage is all good. 

Buying new shit shouldn't be at the cost of your happiness at home, what good is having a new bike if your spouse is significantly pissed or feels undervalued.
The struggle is real.
Rnayel's technique has gotten me through some rough patches.