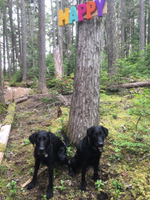 Posts: 338
Joined: Feb. 24, 2017
I mean really. A person goes through the courting phase and it is mutually decided to wed. You each know who you are and what makes you who you are and that's who you love. If one of those things is buying bikes and parts, do not expect that to change. You don't want that to change because it is likely an integral part of that person. If one expects the other to change expect a divorce. You knew who they were when you got married.
Now children will make things change. That is a responsibility that will bring changes. Or if there is a mutually agreed need or desire to save money for something like a house.
Last edited by:
andy-eunson
on Dec. 15, 2017, 8:11 p.m., edited 1 time in total.